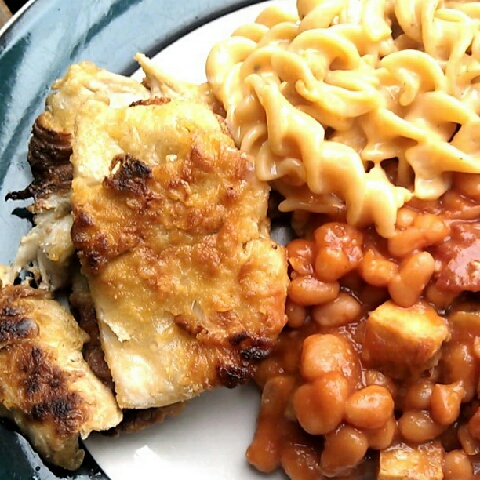 I'll blame this eating madness to Labor weekend and the bad weather forecast. Â The weather.com said it was supposed to rain so I decided to try a few products I've read are good, vegan and tasty. Â I told myself why not, and now I'm hooked.
It took me 2 months missing cheese and to read more about the whole milk industry to force myself to try Daiya… I tried it melted with sauteed garlic and vegetables inside of a warm bun and mushroom burger, heaven? yes!
So I heard a husband's friend talking about how I wouldn't be able to enjoy BBQ deliciousness anymore along with the sides because they usually have dairy and/or animals, eggs too, and of course I proved him wrong! Yes I could and yes you can enjoy comfort food.
This is simple and you can make everything from scratch pretty much, if you don't like gardein, buy seitan or tempeh, if you don't like canned beans, soak and cook your own, I saw tons of recipes for baked beans from scratch. Â If you don't like Daiya, you can make it buttery with Earth Balance margarine or your favorite butter substitute and mashed garlic.
Here it goes:
Gardein Crispy Chick'n served 4 portions (thought package says it serves 3) and I didn't use the mandarin sauce inside of te package because all I wanted was something crispy to go with my baked beans and mac n cheese.
I followed the instructions on the package, I heated up 2 tbs of grapeseed oil and brown the strips on both sides and voila! simple as that.
Amy's, I'm not a big fan of canned beans, they aren't usually cook to my taste, but the refried ones come in handy at times, and if I buy a brand it is usually Amy's or Eden. I wasn't in the mood to make baked beans from scratch and this is when Amy's came in handy.  I like to add leftovers to my beans and I had some smart bacon strips and tempeh so I chopped and sautéed them.  After a few minutes I added the Amy's baked beans, I also added 1/4 cup of water because I don't like my baked beans too chunky.  If you have onions or peppers, sauté them and with the baked beans, they go great together!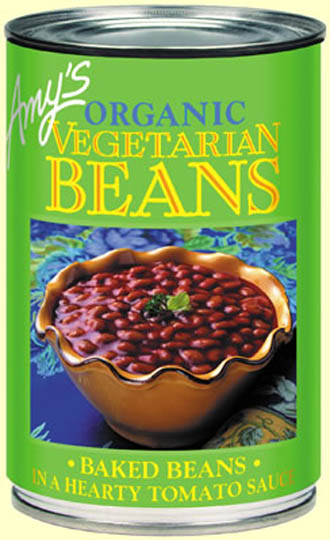 Mac n cheese w/Â Daiya cheese wedge, well this I did make from scratch and this is how it goes:
1/2 package of cheese
3 tbs of  Margarine (or any vegan butter)
1/4 cup vegetable stock
1/2 cup of unsweetened dairy free milk (I had regular almond and coconut milk leftover and it worked just fine with both)
Whole wheat pasta of your preference (corn pasta should work great too! for gluten-free folks!) (2 cups give or take)
Chili powder
Instructions:
1. Cook pasta to your preference (not too soft if you are planning to bake the mac n cheese)
2. In the pot you cooked the pasta; pour the milk and butter until it warms up a bit and then add the cheese (it melts faster when you crumble it).
3. Stir until everything is melted and add vegetable stock (half first).
4.  In low heat keep stirring, add the pasta and incorporate the sauce, make sure the  pasta is all covered with it and add more vegetable stock if it's too sticky.
5. Â Add chili powder to your taste or any other spice of your preference.
—
You can see the results! I was so happy because I really enjoy crispy texture in my dishes. Â I reheated the Mac n Cheese the next day and the sauce broke but it tasted just fine!
I can't wait to try other things with that Gardein crispy chick'n: in a sandwich, with chili basil sauce or buffalo wing sauce!
I still prefer to make my own baked beans but this is a good replacement for days I don't want to do much in the kitchen.
Give Daiya cheese some time, I remember the first time I had sushi 9 years ago I literally put the piece I was chewing back on my napkin, and then a few times more I ended up loving it, so yes we can educate out palates! Â This time it's not only for our taste buds but because it seems the right way to go, not taking baby calves milk to make our usual cheeses and instead when we have a crave we know we can rely on brands like Daiya and others that are trying to offer something non dairy!
If you still have dairy I think this recipe works the same way but mac n cheese recipes with animal products  you can find everywhere, so that's why I wanted to share this vegan version.
Oh what a journey this vegan life… This isn't my healthiest recipe but it was so comforting to make and EAT and sometimes that's all I want.
Peace
&
¡a comer!