The Wine Cooperative presents Benziger Wines
I will be attending this lovely Dinner and very excited because every single dish will have a vegetarian option so I'll be able to try every dish paired with a glass of Benziger Wine!
For those interested in RSVP this is the link:Â http://benzigerwine.eventbrite.com/
And the Wine Cooperative FB Page:Â http://www.facebook.com/TheWineCooperative
Wednesday, April 18, 2012
6:00 PM to 9:30 PM Washington DC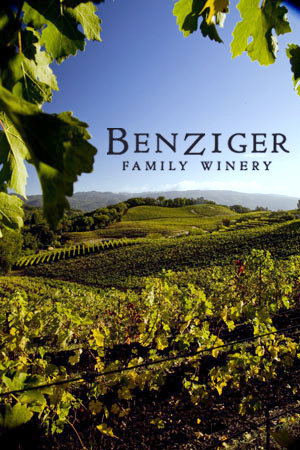 The Wine Cooperative is pleased to present special guest Mike Benziger as we celebrate his wines with a special pairing menu created by Chef Xavier Deshayes of the International Trade Center.  Please join us on April 18th to enjoy a fabulous Five Course Dinner along with some of Benziger Winery's finest wine.  The evening will begin with a reception at 6 pm and dinner will be served at 7 pm.  The Wine Cooperative is located on the Concourse level of the Ronald Reagan Building and International Trade Center adjecent the Federal Triangle Metro entrance.
Benziger Family Wine Dinner Menu
April 18th, 2012
Amuse Bouche
Sautéed Duck Foie Gras with Orange Organic Quinoa, Kumquat Sauce
Benziger Chardonnay
Second Course
Warm Snail Flamiche Tart with Wild Watercress, Basil Emulsion
Benziger Pinot Noir
Third Course
Pan Roasted Sturgeon Fillet with Coconut Mango Red Himalaya Rice Pilaf, Braised Baby Bok Choy, Cabernet Sauvignon Sauce
Benziger Cabernet Sauvignon
Fourth Course
Pan Seared Wagyu Beef Tenderloin with Celery Root Mash and Pencil Asparagus Fricassee, Black Mission Fig Sauce
Benziger Tribute
Dessert
A Trio of Chocolate Crème Brulée
Warm Almond and Plum Tart, Sea Salt Caramel Sauce
Candied Buddha Hand, Citrus Olive Oil Sorbet, Port Wine Sauce
Benziger Muscato
Got anything to say? Go ahead and leave a comment!