"Kale is a form of cabbage (Brassica oleracea Acephala Group), green or purple, in which the central leaves do not form a head. It is considered to be closer to wild cabbage than most domesticated forms." Wikipedia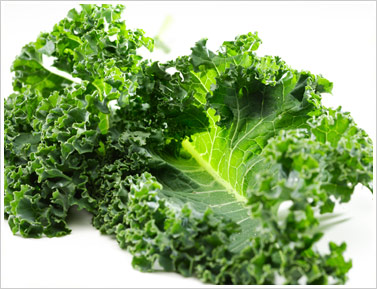 I started eating Kale while working with Chef Andy at Lyon Hall restaurant.  I'm sure I've tasted it or something similar in Panama but I never paid so much attention to greens when I was younger .   So when I tried Kale a couple of years ago at the restaurant, blanched or sauteed with garlic, salt and pepper  it was a new discovery for me.
I usually use Kale on my salads or slice it finely and add to pasta dishes for the husband, blend it on green smoothies or add to fried rice. It is actually very versatile and if cooked properly it will taste delicious a touch bitter similar to spinach but not too pungent like arugula.
Kale chips from New Family Naturals are worthy for me to drive all the way to Vienna from Arlington.  I visited that farmers market just to see how different it was from Courthouse or Falls Church and then I met this sweet lady Toya giving away samples of the Kale Chips and Flax Seed Crackers (which are the bomb too!). It was "Love at first bite!" So tasty and no dairy, I kept reading the ingredients, I was thinking there has to be a catch! haha!  These chips are so tasty I went back two more times to this farmers market.
GIVEAWAY INFO!!
Toya and I've have talked about how amazing her Kale Chips are and how people should know about them! Besides it is local and she chooses carefully her products, I have so much respect for New Family Naturals goodies so I'm honored to present this Giveaway from my Blog and these are the simple instructions:
You just need to do one of these 2 options Twitter or Facebook (2 winners 1 in US and another one International!)
1.      "Like" New Family Naturals on Facebook https://www.facebook.com/NewFamilyNaturals and mention this (tagging their FB page):
Help Fund a small, Independent Business – & Get Rewards! Make Healthy, REAL FOOD Mainstream. New Family Naturals:Â http://bit.ly/KXESSS
and/or:
2.      "Follow" NewFamNaturals on Twitter http://www.twitter.com/newfamnaturals and tweet:
 Help Fund a small, Independent Business – & Get Rewards! FREE Kale Chips contest! @NewFamNaturals  Healthy & REAL FOOD Mainstream.  http://www.indiegogo.com/NewFamilyNaturals-Market
—
You can tweet or post on FB 1 time or as many times as you wish to increase the chances of winning these goodies! Remember that not only you could win these delish Kale Chips combo but you are also supporting a Small Local Entrepeneur, read more about New Family Naturals on their website:Â http://newfamilynaturals.com/
This contest will run from June 4 – 11, I will announce the winners on FB & Twitter on June 12!