Rice Coconut Milk Pudding
A party with the operation:eatery family is a party you never want to end. Â It could be months since you've seen everyone from the o:e team and yet when everyone gathers is as if you saw them just the night before.
Nothing beats Rebecca hosting an event, her multitasking skills, asking to every guest if they need/want anything and yet continuing to work on her cooking plans, with the lovely Lucinda running around and giving a hug and kiss to her mama once in a while, Rebecca smiles and keeps the party going, gracefully.
It was great to see everyone sharing their favorite dishes and drinks a few of which were vegan! Â I had a slice of Broccoli-Tofu Quiche, a side of spicy chili and one of my favorite desserts *Rice Pudding*.
I can't wait for next year's extravaganza, hopefully I'll bring a few more Panamanian Traditional Vegan dishes!
¡a comer!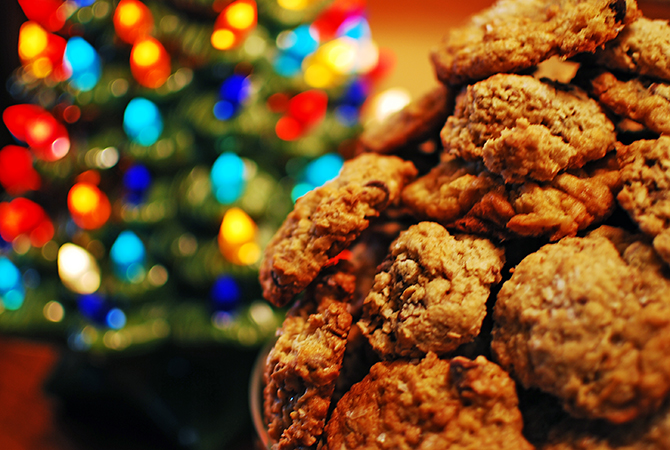 Stupid Cookies by Cake Lady (Rebecca)

Tofu-Broccoli Quiche by Stephanie

Pretty Lucinda