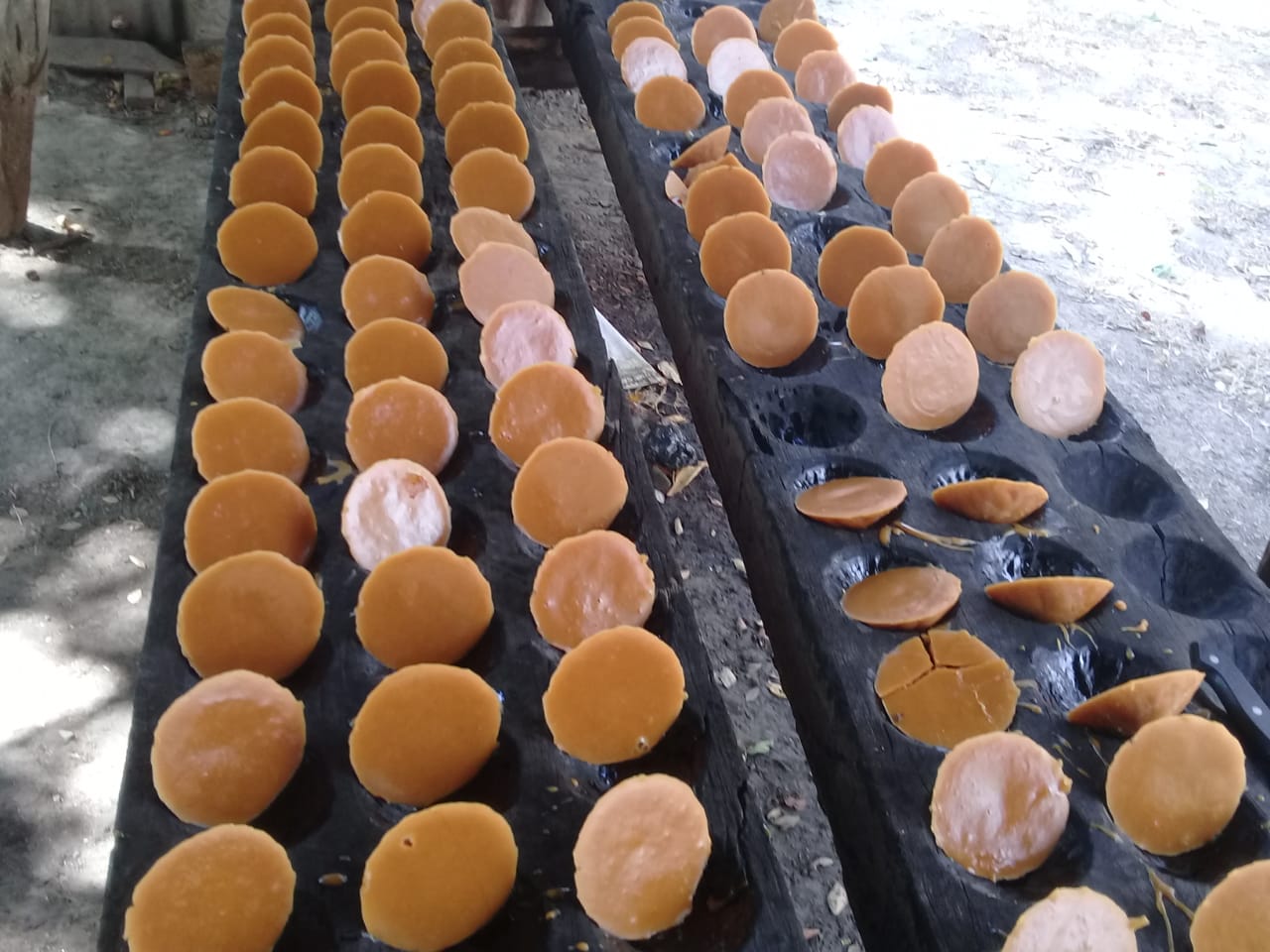 If you google 'Raspadura' you might end up on a wiki page where it tells you that it's some sort of "scratch", wrong! Raspadura is what we call the raw sugar that comes from the "caña" sugarcane plant (grass). Though raspadura (panela, rapadura, jaggery, papelon) is what is known as the raw sugar, in fact when you first cut the sugar cane; then squeeze its juice out, THAT liquid would be the purest form of the sweetness that comes from the sugarcane, we call this juice GUARAPO.
–
–
–
–
–
Guarapo
On this podcast I shared some childhood anecdotes that include my grand uncle making raspadura using his Trapiche. I wish I had described a little bit better the Trapiche (sugarcane wood mill), but I already begged my parents to shoot some photographs the next time they visit Rio Hato. Some relatives still live there and on their tiny piece of land they grow: mango trees, tamarind, avocado, guava (not the pink one), guandu, yuca, taro, and of course: sugarcane.
—
If you haven't listened to the episode, you can do so below through my Buzzsprout channel, but I'm also on Spotify, iTunes, Google Play, Stitcher, and YouTube, just look for LittleLadyCook =)
.
–
——————————————————————————————-
——————————————————————————————-
–
.
I know I will revisit this topic because I just keep learning more fascinating things about raspadura. For instance, on the podcast I didn't mention much of the things about the process itself, and a week after I spoke with my mum's friend who was making Raspadura that day: he talked to me about the importance of where the sugarcane is planted even more over the seed itself.
He also mentioned how for him it doesn't matter if you pass the sugarcane through the Trapiche on the same day, in his experience the sweetness remains the same even if you process the caña the next day to make raspadura.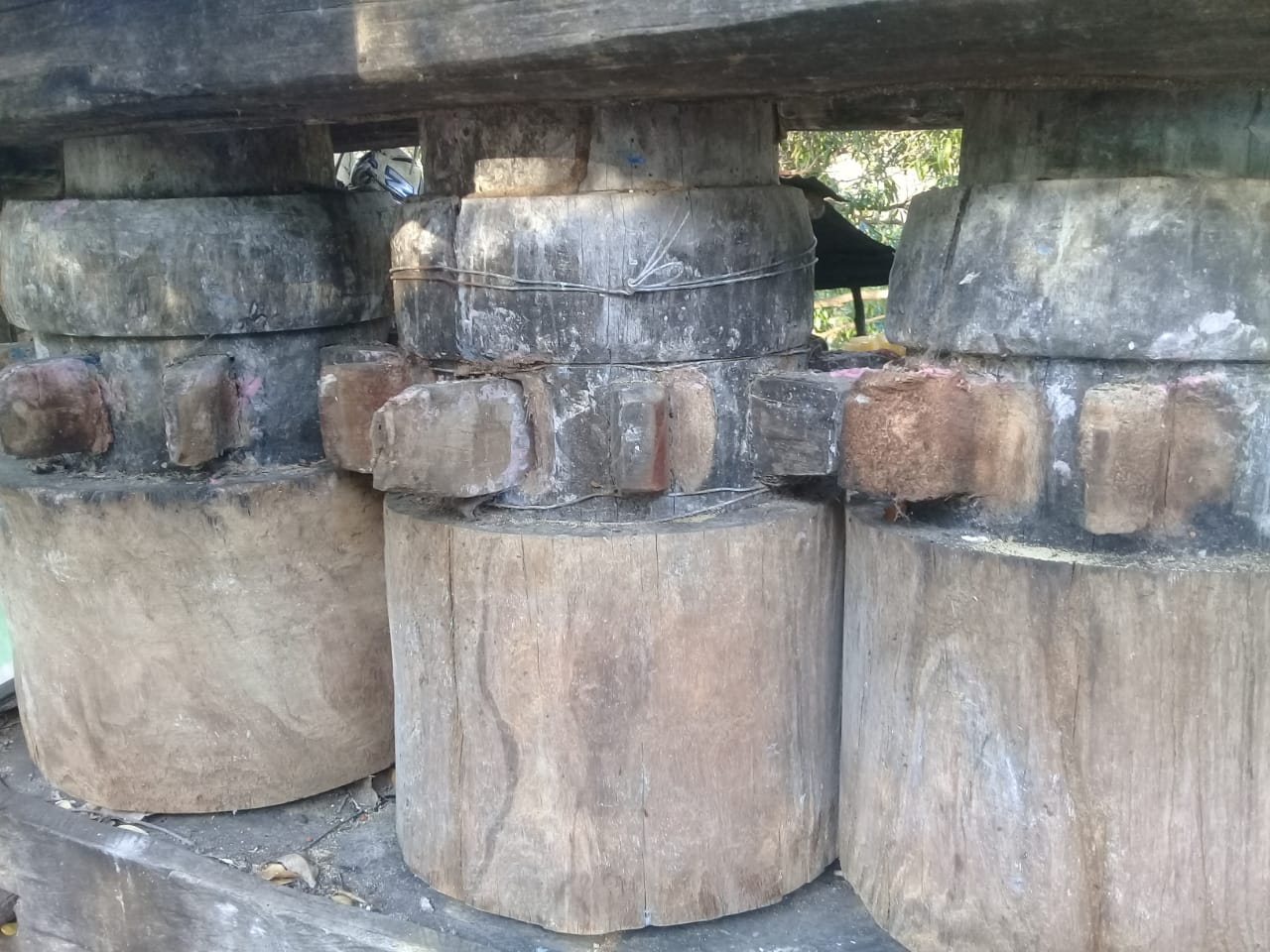 I was able to interview him briefly via voice-notes on WhatsApp in Spanish, hopefully I'll make some time to translate everything and write down the transcript because you you have got to listen to this Trapichero's experience with Raspadura.
La Raspadura, our Panamanian Gold: hopefully you will fall in love with it as much as some of us have.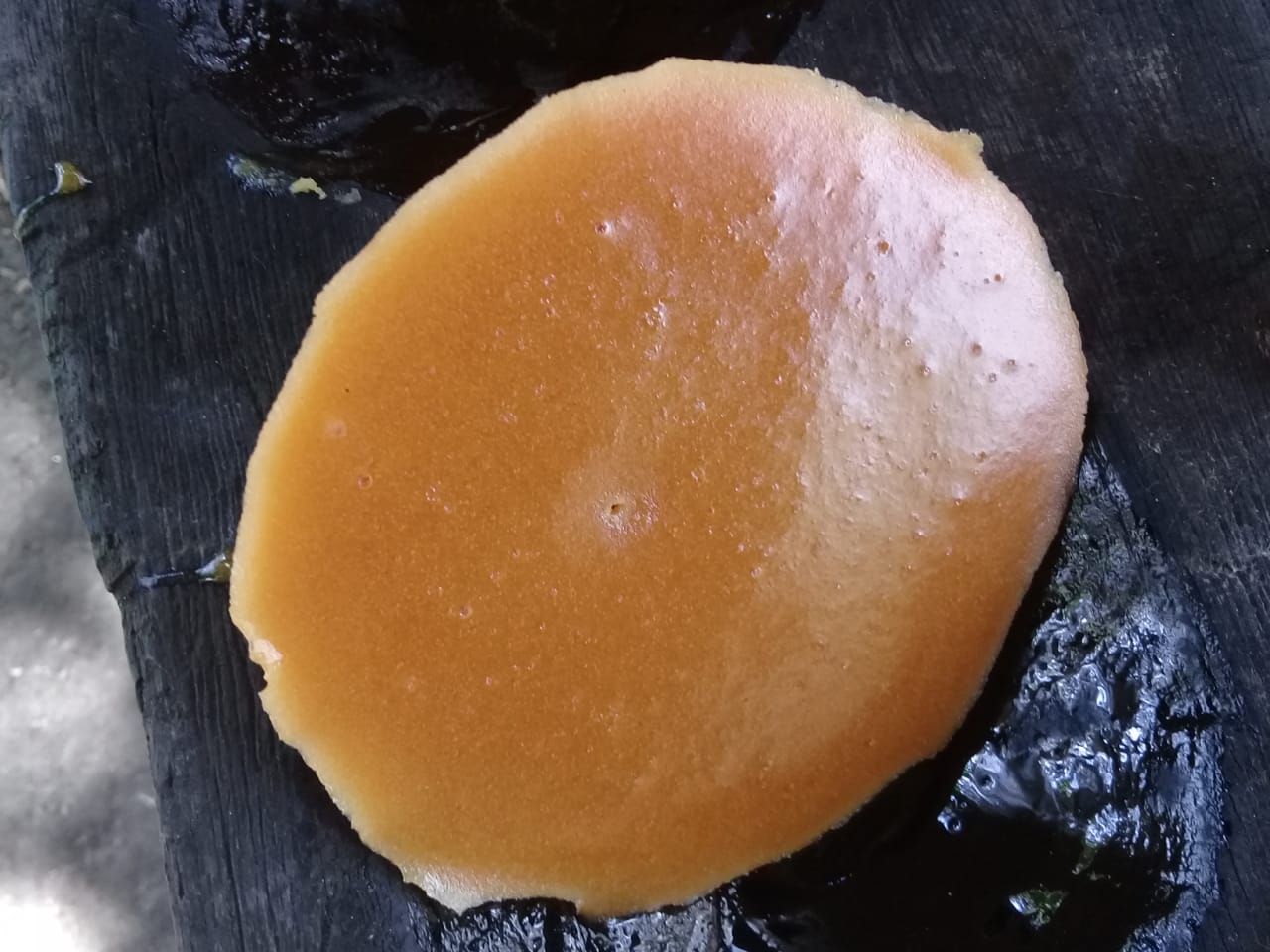 Panamanian Dishes & Recipes with Raspadura
Coffee & Hot Cocoa
Pesada de Nance
(Yellow Cherries Pudding) – Replace the regular sugar for raspadura.
Chicheme
(Panamanian Sweet Corn Drink) – Replace the regular sugar for raspadura.
Cocktails like the Rum-Eggnog ' use raspadura to sweeten up the eggnog, so good!
_
OTHER ARTICLES ON RASPADURA: