I grew up with a tree of Saril (well not really *our tree* it was our neighbor's and we'd take the flowers, but he never used them and half of the tree was on top of our backyard). Â I remember the smell and my mom using a gigantic pot filled with these flowers. Â I tried to chew the flowers, because, well I was probably ten years old.
Until I moved to the States I never actually brew any dried flowers. Â I always had them fresh. Â I can believe it as a young girl I would sometimes reject my mom's juice and ask for red soda instead, ha. Â I can't recall this drink being one of my favorites, I always preferred corn, oats or tamarind juice, but as everything in life the good things come back with the memories and on every summer now I make different Iced Teas with hibiscus flowers, it reminds me of home and Sundays with my mom.
I can't remember when is the season for these flowers in Panama, but I can remember whenever it would be available, we would drink it all day long. Â Now living in Northern Virginia I avoid to buy this juice since it is usually overly sweet and I prefer the flavor that the raspadura adds to it instead of the traditional granulated white or brown sugar.
Summer isn't over yet, so go and take advantage of it, serve this drink and enjoy it during breakfast or brunch. Â You can also use it instead of cranberry juice as a mixer for a vodka cocktail.
Ingredients:
8 limes
1/2 cup of Raspadura Syrup
3 cups of brewed Hibiscus Tea (fresh or dry hibiscus flowers or 4 tea bags of Passion Tea Bags)
optional: fresh ginger / cinnamon sticks / juniper berries
Directions:
Melt the raw sugar cane 1 cup of water per block of sugar.
Brew your the hibiscus flowers 3-4 minutes, when ready reserve.
Squeeze 8 limes and mix with the syrup and the tea.
NOTE: If you're planning to use ginger or a cinnamon sticks, brew together with the flowers and strain.

Fresh Hibiscus Flowers (flor de saril)

You can shred Raspadura and use it as regular sugar for recipes

Melt the Raspadura with one cup of water or 1 inch of water on top of the block of sugar

Once the Raspadura is melted, remove from the stove and let it cool off or…

The easiest safest way to pour the hot raspadura syrup is using either a funner or a liquid measuring cup like this one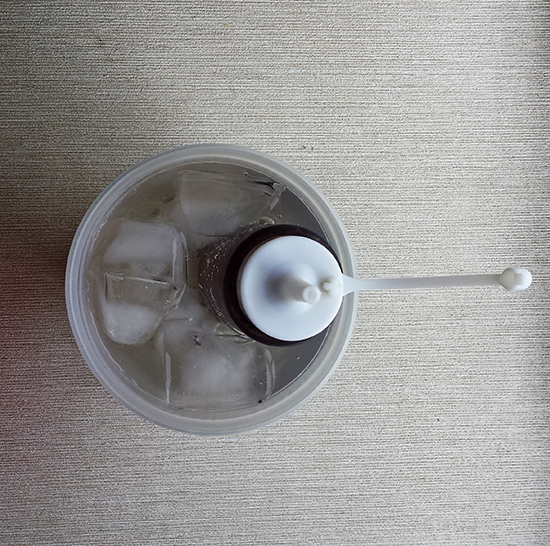 Rush the cooling off process by placing the squeeze bottle with syrup inside of a container with iced water and ice.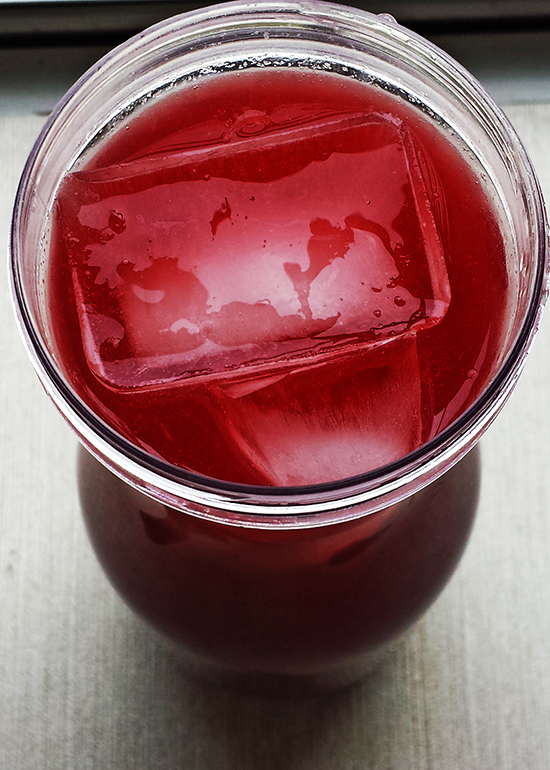 It's going to be a strong flavor Hibiscus Limeade, which is perfect to use as a mixer or drink by itself and adjust to your taste (more sugar for sweeter, more limes for more sour)