Bread is my favourite guilty pleasure, I just lied, I don't feel guilty after eating bread. Just how much do I love bread? All types, organic, local, factory, with preservatives, without, with fake oils and without. Seriously, as long as it's fresh enough, I'll most likely love any piece of bread. Toasting it or using it for bread pudding!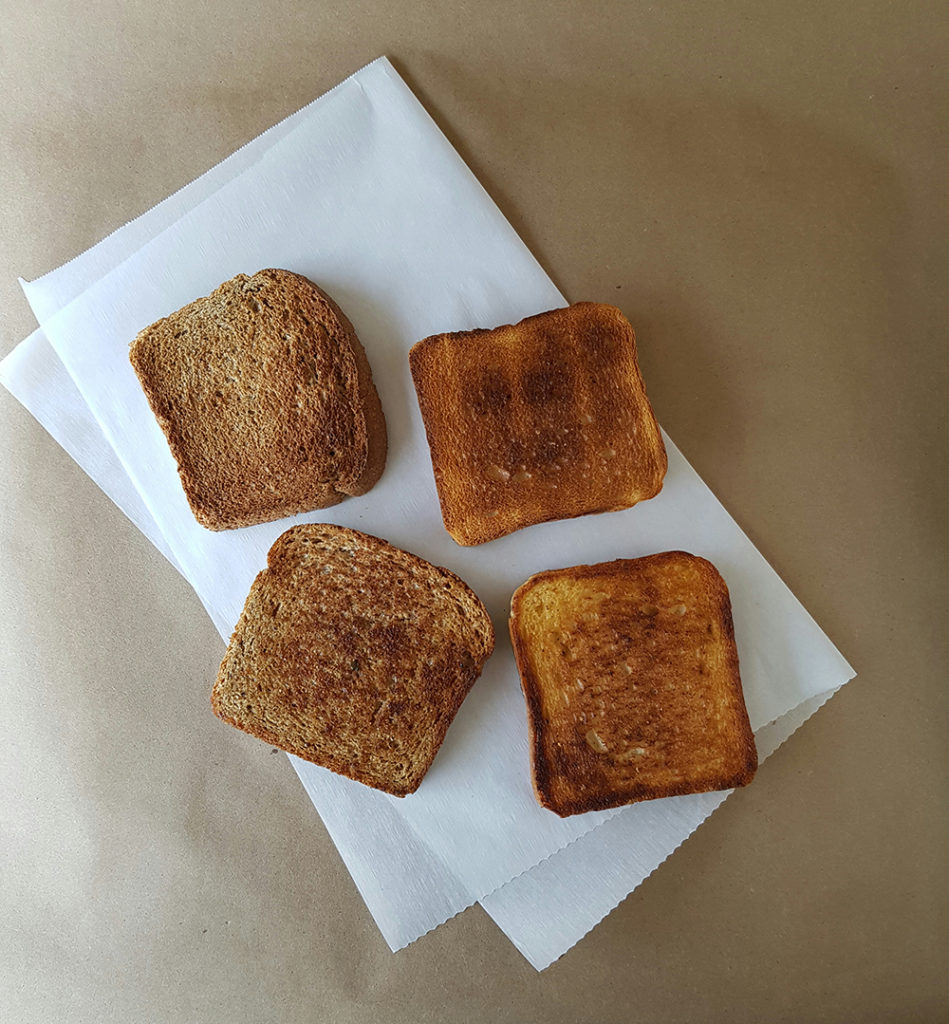 As shown on this image, I toasted bread (egg and whole wheat) using two different methods. Using a regular toaster (which was convenient and quick), the other was toasting it on a pan with butter (which was more delicious and my preferred method to toast bread), I mean, come on, it's butter ;)
If you're not familiar with the trend of toast, just picture it as an open sandwich. I'm not sure how the rules to eat it go, with fork and knife, or grabbing it. I'm not crazy about following rules when it comes to eating, so I do as the toast tells me to, if it's heavy and might crumble down, a fork it is!
Another reason to love toasts over sandwiches is that you get more filling (toppings) over bread, which is usually one of my complains when ordering sandwiches, the lack of cheese, meat, or vegetables. Â Also, if you are having a cheesy toast, perhaps you can ask for it broiled, just like pizza. (I'm so hungry right now…)
On this post you'll find four types of savoury Toasts I very much enjoy making for myself and family.
Toast 1: Shrimp & Bacon Salad
Toast 2: Beet Salad
Toast 3: Chorizo & Mushrooms
Toast 4: Egg & Fried Cheese
I chose these toasts keeping in mind who I was making them for, my family. These toasts take you through different layers of flavours, textures, and temperatures. You wouldn't be making a foie gras Toast for picky eaters. Of course I wanted to use avocado for my toasts, it's probably after eggs, the most popular topping, but my avocados were not ready, which pushed me to be creative and find solutions with other ingredients, sour cream for instance, it always comes in so handy!
Toast 1
1/4 kilo Cooked Shrimp
2 oz Green Apple
2 oz de Red Apple
2 tbs Scallions, chopped
1/4 cup Veganaise
1/4Â cup Crispy Bacon
Salt & Pepper to taste
Dipping Sauce: Sour Cream, Smoked Hot Sauce & Dijon Mustard
—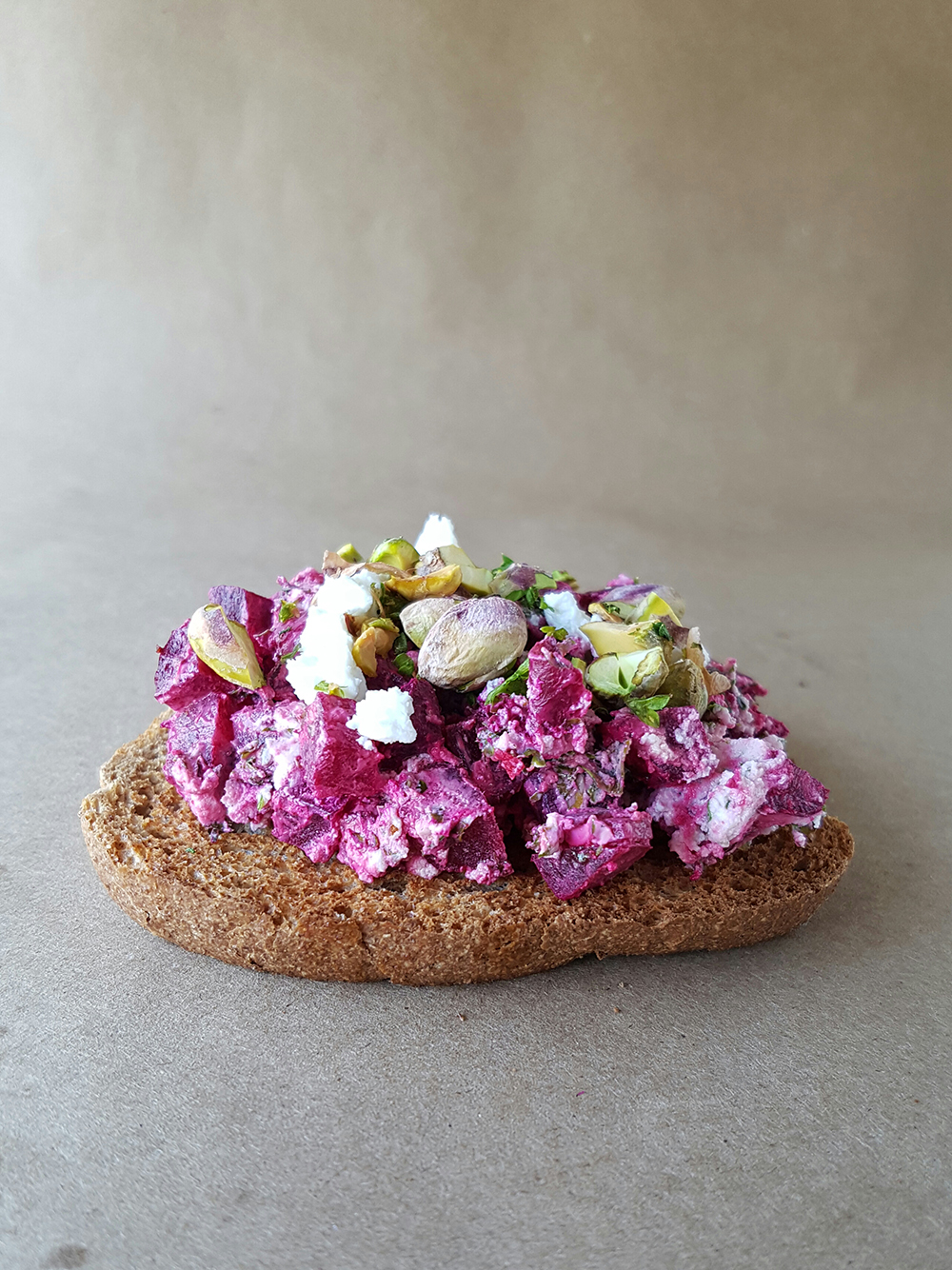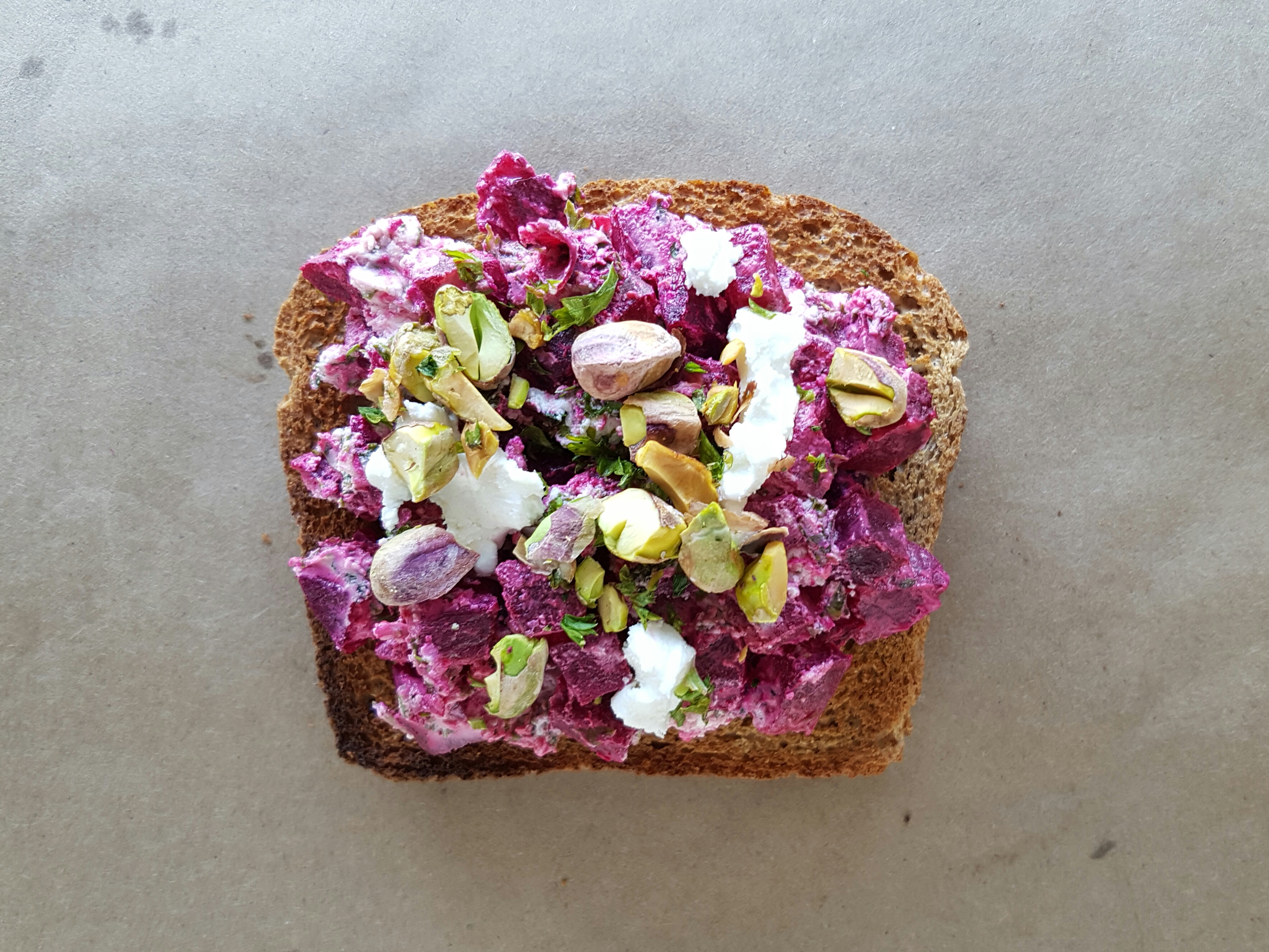 Toast 2
1 Beet salad
1 Oz goat cheese
2 tbs Parsley, chopped
Pistachios
1 tbs Olive Oil
Toast 3
Chorizo
Garlic
Onions
Mushroom
Sour Cream
Fresh Oregano
Toast 4
Eggs
Queso Fresco Prensado
Butter
Coarse Salt & Pepper
Choosing the right Toast for a day should be a fun little project. Whether you decide to go fancy and complicated or simple and affordable, bottom line it'll come down to the quality of ingredients and a delicious slice of toasted bread.
¡a comer!
All photos taken with a Samsung Galaxy S7 Edge