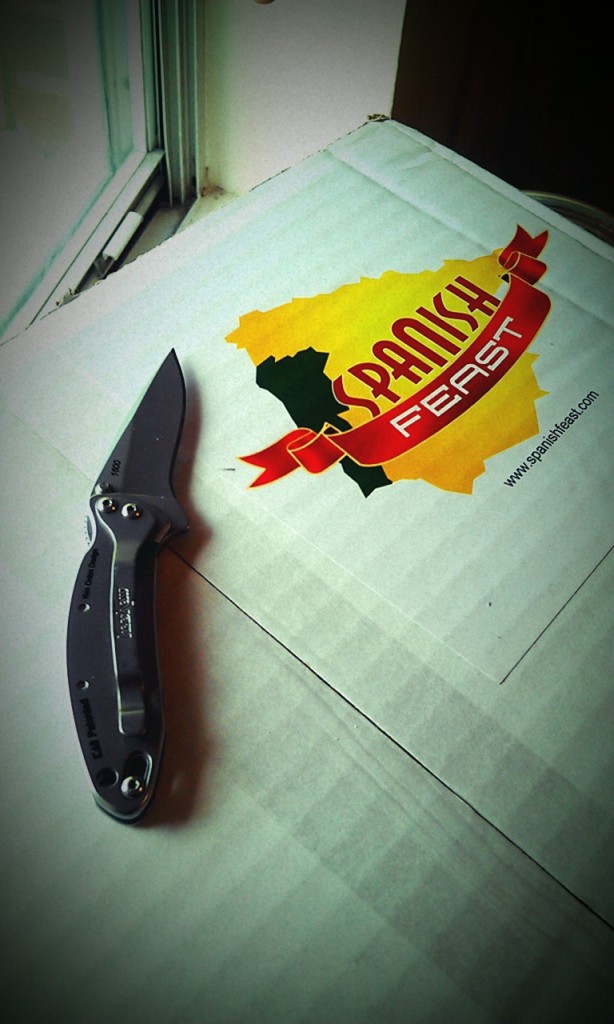 SpanishFeast.com has relaunched their website!
This morning I woke up, tired, I've only worked 3 nights this week at the restaurant, but in a row, plus I'm 30, plus I haven't worked out in like forever (don't kill me Vivek!) and I'm sleeping less and less. Â Anyways I woke up, only thing I could have, water, Siggi's Yogurt, then green apple salad, I stumbled on a box and almost passed out.
Loved the box & packaging! <3
I called *The* boy: "Hey what's with the box?"
He responds: "JC you told me you were getting a box with goodies from some Spanish place, some guy you keep mention that he is sweet, Kali or something"
*I dropped the phone, went for my lovely knife (I got it in Oregon) and stabbed that box out*
The boy on the line: "JC? Hello? I guess you opened the box" – chuckles and hangs up.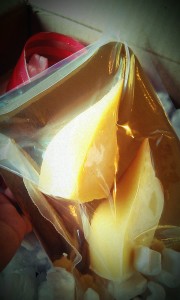 Queso Tetilla from Galicia
The box arrived in great conditions, as I open, I see cheese, chorizo, oil, vinegars, fig sweets, tuna, did I say chorizo? Â I pushed the damn salad I was eating, and was about to go wild opening all the goodies, then decided this deserves Spanish wine as well, but's only 1 pm right? but I'm off and it's a Friday right?
No I am not going to eat all by myself (I guess) haha! I will bring them goodies and prepare a mini-feast at my sister's house in Chantilly, with the family, I can't wait to try the tuna on a salad or with pickled veggies, and the cheese, and… I go check email "…JC we forgot to ship the turrons!" *I clean my tears" (you know christmas and hannukah are coming, whatever of which you celebrate you can send… I don't mind turrons laters! (hint) *coughs* =P
Ortiz Bonito del Norte Tuna in Olive Oil
Herdade do Esporao Portuguese Extra Virgin Olive Oil
Chorizo Cantmipalo by Revilla & Crismona Pedro Ximenez Wine Winegar
So I shall write with more time after I tried all of these lovely food goodies I run for a shower, my friend Diana is about to pick me up, we got a baby shower babeh! and Greek is the theme, hopefully they will let me do pictures and I shall share with you my simple Ladopsomo Recipe! (waves to Athens in Panama!).
Thanks Kalimar!
¡a comer!