I was very lucky to be part of this wine adventure along with other Bloggers such as Kate from K Street Kate, Pheniece from DC Event Junkie (this lady put up with me giving me the ride, thanks!), Liane from Running DCÂ and Leigh from Nice Shoes No Drama
I could go through my notes, and all the clips I filmed with my phone while Rachel (VP of the winery and owner's daughter) gave us excellent explanations on why the location, history on the Boxwood name, when, where and how wine is made on the winery and I could even get snobbish googling for more information about how wine is made and etc, but that's not me ha! so I will share my experience through images so you can feel like me during this adventure, but sober ha!
Rachel, Leigh, Liane, Kate and Pheniece hiding somewhere! The whole place is beautiful, I would bring a picnic blanket, snacks and after the tour is over and you have bought some delish wine bottles, voila!
Who collects the Grapes & guess who offered to collect them next year!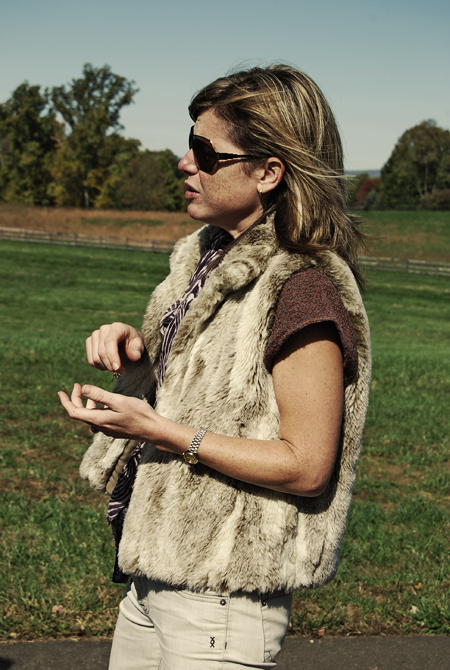 Rachel Martin gave us a really fun and instructive tour. She breathes the vineyard, winery, her passion is contagious and all you feel like doing during and after the tour is drinking more wine!
-.-
The tour was really complete once we arrived, Rachel shared some history with us and then took us out to show us the equipment that's used for moving the clusters into the sorter and then to the elevated conveyor that drops them into a hand picked sorting area. I told you I am not Wine making process expert, but if you want to get more into details Boxwood has a great blog that keeps you updated with what they are doing here we go –>Â http://boxwoodwinery.blogspot.com/
Now these pics will go in order once we went inside the great tanks holding so much of wine in process, I could just bring a bagpack filled with cheese, bread, and marion berry jams and just live there… forever, oh yes I have to pay bills so no, I have to come back to work and of course the Boy would miss me at some point, but most likely Rachel would eventually get freaked out of a Panamanian woman feeding on her wine… maybe?
You can see how it goes from "yes what's the name of that one? oh really? the grapes, etc.. how much time this?" to "can we try that one too? "eh where did I leave my glass?" or then Rachel saying "guys that one is not ready.. yet… but you already drank it…" everyone "giggles" And we keep drinking…. eh I mean "tasting"
It was so great, those tanks and we even get to try some delish berries, and I swear we were crossing our fingers for Rachel not to fall inside the tank, she is totally amazing, goes carries something huge, jumps on top of the tank to pick the best berries for all of us to try, and then comes back looking as great as when we arrived!
And at the end we got to try the Rose, Boxwood, Boxwood Trellis & the Topiary and as everything in life it will be a matter o personal preference to choose the right wine for you. Â I tried the Rose first, then the Topiary and then Boxwood and Boxwood Trellis and kept going back and forth between those two last ones, until Pheniece reminded me "JC it is time to go, and yes you have work in 1 hour" and then I thought, right I'm cooking tonight, 1 hour to sober up yoohoo!
It's really interesting all this experience, I left with 4 bottles and after that weekend I actually drink everytime I can, I even skip dessert sometimes just to enjoy my wine calories feeling a bit less guilty, I am in fact drinking wine as I'm typing this, and no I just lied, I can't drink wine and type like some other bloggers or writers do, I…. tried…. three times writing this post, with few glasses of wine to get inspiration, I fell asleep, another night I had whiskey and then went into video games mode, another night I made hot cocoa and went into cuddling mode.,
So… right now it's me and water (I know boring but I've been dying to share my experience at Boxwood I swear! this is not a pitch for Rachel to offer me a job there or allow me to camp there, or Rachel if you are reading this and you need anything from Arlington, I don't mind driving back just to bring it back and say hi and maybe.. have one or two glasses of wine, I drink… you pour, and they lived happily ever after.
-.-
now go and drink wine! I mean….
¡a comer!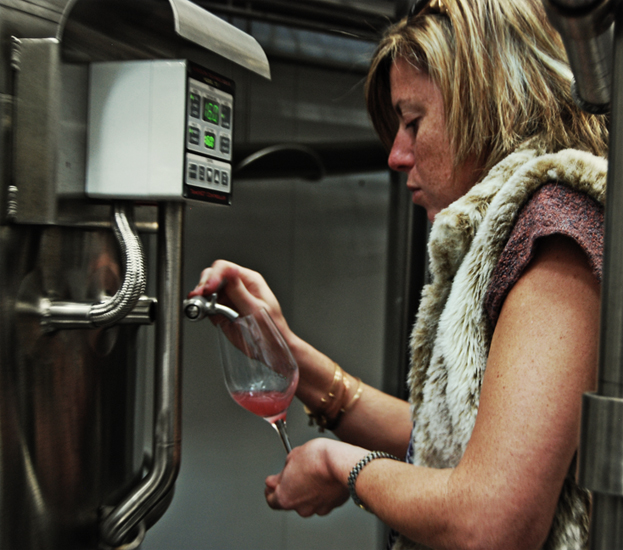 ——
"JC in 2 images what exactly happened during the tour at Boxwood Winery?"
&