Road Trip to Nazareth, Pennsylvania
My least favorite part of road trips are waking up before 6:00 am, yet my favorite part is being able to look at the sunrise so it was all worth it.
We headed to Nazareth to visit the Martin Guitar Factory and though I don't play any instrument, visiting the factory was amazing, the tour and the staff, everything was fascinating but I will write more about it on my other blog along with some good shots I took. Â Funny thing the tour at the factory was the only place I actually got to use my Nikon, and for the rest of the trip all the pictures were taken with a phone.
 
Vegan Treats distributes amazing desserts to Loving Hut and to other restaurants I frequent.  I was already familiar with their Death by chocolate cake, danish pastries and cinnamon buns, so this time we decided to try different desserts: a peanut butter-chocolate cake, vanilla cake and lemony cheesecake.  It saddens me to say that none of those cakes were delicious compared to all the amazing pastries I've tried from them in the past.  The bakery is really neat looking, the staff friendly and though I was disappointed with the selection of cakes this time, I know I will keep trying their stuff because they have never disappointed me before.  (I was hoping they had the Tres Leches which I tried in the last Veg Festival and it was unbelievable but you have to order in advance and I didn't, bummer!).
After Vegan Treats, we headed towards Bethlehem for lunch, we saved the desserts for later so we needed to grab something before I ended up having 3 bags of potato chips at a gas station ha!  I was looking forward to trying an Indian restaurant but when we arrived their buffet looked already empty so we kept walking for around 20 minutes until I saw a Malaysian Restaurant Jenny Skuali and we headed there.  I have almost no experience with Malaysian food but I was very open as usual with Asian cuisine and I'm glad I made that decision.
We ordered curry with Roti (phenomenal), Curry Puffs (were a bit greasy but flavorful), Tofu Satay (completely unexpected dish but it was refreshing and crispy, I enjoyed it), the sauteed dumplings were my least favorite dish, but then came along the Nasi Goreng (Fried Rice) and let me tell you that was one of the best fried rices I've had in my life, smoky, spicy, we ordered it with tofu and it was sliced along with the perfectly cooked vegetables, I want more Malaysian fried rice in my life!
Roti & Curry
Satay Tofu 
Nasi Goreng
After this delicious lunch we headed to Philadelphia, we had a stop and munched on the Vegan Treats desserts. Â Once we found a motel we took a break and barely left the place. Â I even got to watch a few minutes of Napoleon Dynamite and One Day films on cable (I get excited because i don't have cable at home so forgive my non-touristy exploratory attitude lol!). Â Also, when it's cold it's just very difficult for me to explore a city so I'll make sure the next time I plan a trip like this, to choose a better weather, it was so cold and rainy at times, yet we managed to drive around the city and found a place highly recommended by a good friend. Blackbird Pizzeria.
 Three things about Blackbird Pizzeria, the Philly Cheese Seitan (steak) was the BEST I've had in my life, and a few years ago I went to Philadelphia to do a tasting of their different classic Philly Cheese Steaks so I can compare!  It could be a matter of taste but I'll tell you that regardless that this sandwich was vegan, it is again the best I've ever had of this kind, I would drive back to Philadelphia just to eat that and their crispy wings.
As you can see by my excited face, those seitan wings were unbelievable crispy, the sauce was a bit too hot for me but the next time I'll just order it on the side. Â This is when it's tough for me, the vegan cheese pizzas, this was similar to other vegan pizzas I've tried in DC, it's not the pie itself, it's just the cheese, it doesn't cut it for me so I had a slice of the vegetable pizza and it was the usual Daiya cheese flavor, it was ok but not delicious for me. Sorry!
 After the pizza we went for some snacks and back to the hotel, no energy to enjoy Philly's nightlife and of course, it was too cold ha!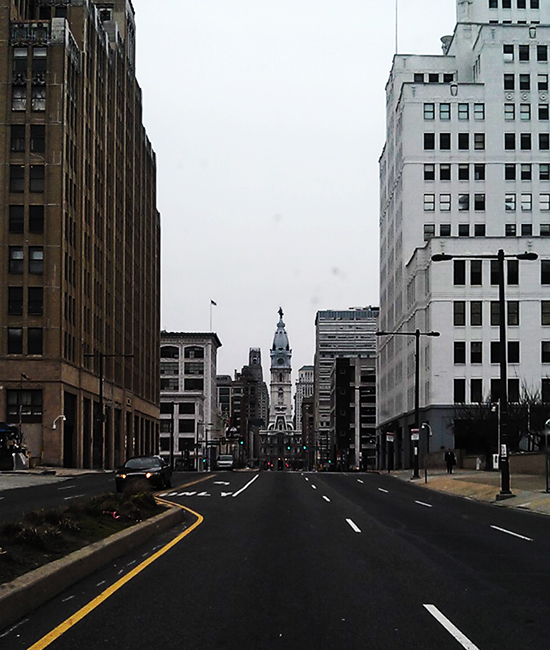 The next morning we had fruits and nuts for breakfast, this is really important for trips and more when you know you will have more pizza and desserts during the day, so I always bring healthy snacks. Â We went straight to the Italian Market, Isgro Bakery didn't disappoint, I couldn't get a picture of the Apple Croissant filled with cream cheese (heaven) neither pictures of the slices we tried from Lorenzo's and Sarcone's, the winner for flavor was Sarcone's but Lorenzo's actually heated the pizza (unless Sarcone's does too but they didn't offer it and I didn't ask). Â I had the square pizza from Sarcone's and thin crusts don't work for me, too heavy. Â I love thin slices, not crispy though, it isn't a flatbread!
Here is my partner in crime 
The weather wasn't behaving at all and I needed to buy a pair of jeans so I researched for malls around Philly, King of Prussia was highly recommended and I almost lost myself in Old Navy, a weird objects store and a Comic Store. Â Of course trying the food court is always the most awful part of hanging around a mall, but the snow in the end and playing Johnny Cash on our way back home made things much better.
This weekend I'm looking forward to catch up with blogging, probably having more pizza, falafel or some of my you know it, favorite Laotian food.
¡a comer!