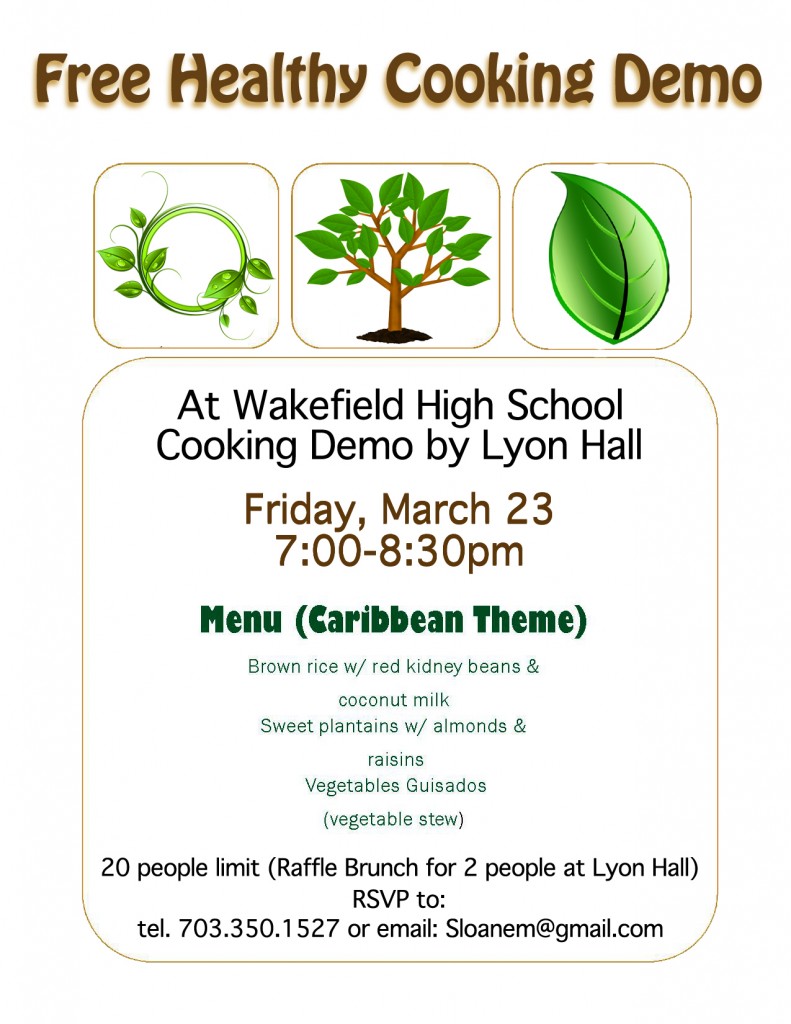 Sloane who is a senior student at Wakefield High School contacted Chef Andy Bennett from Lyon Hall to ask for support and guidance on her project which is demonstrating a traditional dish in a healthier and vegetarian version of it. Â I asked Chef Andy if I could do this demo since I've been working on my recipes for vegetarian dishes.
This is going to be exciting, I'll be working with another Line Cook from Lyon Hall (Jonathan Trejo) who is off that night and volunteered to help me out, it will be for less than 20 people, we will prep at the restaurant and then demo everything at the School.
I hope I get a chance to shoot some photos and I will post again about this experience I'm sure it will be special and different because it will be the food I grew up with but with a few touches and of course I can't wait to cook this vegetarian version!
For beverage I'm considering a Saril-Limeade w/ Raspadura – (Hibiscus Limeade w/ Raw Cane Sugar). We will see how it goes, I'll do my best for Sloane and I'm sure we will have a blast!
By the way, this flyer was designed by her, she allowed me to do a few tweaks but I love her idea of green and brown, wish I was half mature when I was her age. Â  I'm very proud of see students like her taking this step with a good purpose which is eating healthier and vegetarian!
¡a comer!