There are so many wonderful vegan/vegetarian restaurants in this area that I've been to with non vegetarian friends that they have loved such as (Loving Hut, Sticky Fingers, Everlasting Cafe, etc), but this post is not about vegan/vegetarian restaurants but about places that offer delicious meatless options and non-vegetarian ones as well.
The idea for this post came up from looking at restaurant options for me and my husband, he's vegetarian and I'm not. It is fairly easy to find vegetarian options at restaurants but most of the time the options are all about cheese and/or eggs. That's the reason why you won't see a pizzeria on this list.
I'm not sure how the vegetarian options were 20 years ago, but nowadays there are so many, and with great food. There still are places out there that when they offer a vegetarian dish or two, they are usually boring salads or stir-fries. This is not the case with the restaurants I'm sharing on this list, their menus offer well thought options for vegetarians, and of course the meat dishes are also unbelievable delicious.
  
1. Bangkok Golden (Seven Corners – Falls Church, VA)
Since the first time I tried this restaurant (click here to read about my first visit!), I fell in love with Laotian food. The people that work there are so wonderful, including the owners Chef Seng and her husband Boun. Some time ago, I would go so often to this restaurant that at some point I even ended up working with Chef Seng managing her online community and social media channels. I haven't worked with them for months now but I still go for my weekly Laotian dinner on Saturday nights!
On the vegetarian side, there are tofu curries, noodle dishes, fried rices, Lao salads, and the Mieng Muang Luang which is one of my personal favorites a delicious 'Savory grounded rice paste with lemongrass, ginger, tomato, chili and peanuts', wrap it in lettuce and go to heaven! On the meat side I always go with the Pork Neck or the Steamed fish, both with a side of sticky rice and Mango Salad (which you can have vegetarian or with Shrimps). This place even offers a Vegan Tasting Menu on request, it's totally worthy even if you're not vegetarian, I can promise that you will love it!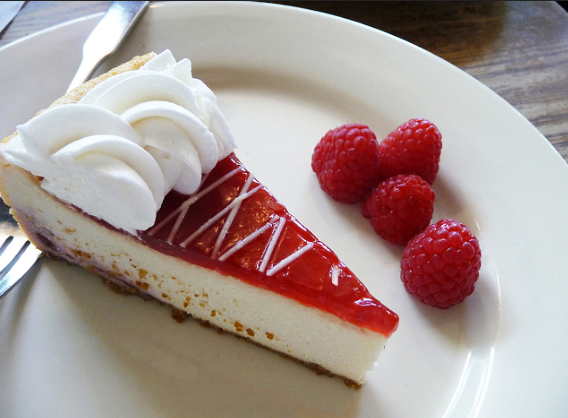 2. Busboys and Poets (2 locations in DC, Shirlington, VA & Hyatsville, MD)
The first time I tried Busboys and Poets I was actually only eating vegan food and I was very excited because this place has so many veg friendly options, I tried the vegan quesadillas and vegan nachos. Another time I tried the Vegan Tuna Salad Sandwich (off the hook!) and their brunch options are also so delicious with veg bacon and sausage, so yes, it is very 'flexitarian" ha! (How do you like that for labels?).
For omnivores I really suggest the Fried Chicken with mashed Potatoes and collard greens, any of their sandwiches or pasta dishes like the shrimp-chorizo Chicken pasta I hope to try next. Ask for their vegan desserts, they always have at least two and that include their cookies and brownies that I highly recommend with a soy cappuccino.
PS. Thanks for pictures Melissa DePaulis!
3. Ted's Bulletin (Capitol Hill – Eastern Market)
Ted's is an easy place for vegetarians, I'm not sure for vegans as the dishes we have tried had dairy in them. I would say that from the five restaurants here, this is the least vegetarian friendly, but they have a veggie burger that makes up for it. I've tried many vegetarian burgers and if you want to feel that sort of savory-crumbling burger that resembles a meat patty, this is the one. The boozie shakes are delicious (seriously good) but they aren't vegan friendly and I really hope maybe in the future they can offer at least one option with soy or almond milk, (there is just so much dairy my belly can handle!).
I've tried their Cobb Salad with chicken strips (this dish is so big I believe it serves two people), it was so good I even smiled when I had it, and yes, do ask for the avocado dressing, it added the perfect touch to an already delicious salad. My good friend the Cake Lady from operation:eatery ( (which I thank for taking me to this place for the first time), highly recommends the bacon and blue cheese brussels sprouts.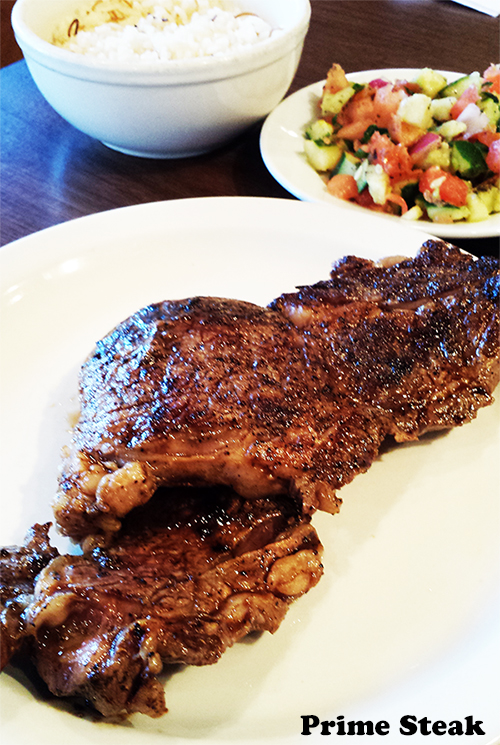 4. Â Astor's Mediterranean (Arlington, VA and Adam's Morgan)
No shame to admit that I go to Astor's at least once a week, if only for the lentil soup and a side of that noodle-rice. Yes I'm the mayor on Foursquare and the employees already usually know what I'm about to order, but as often as I go, I never get bored of a good falafel platter and their lentil soup or spicy chick peas. They offer at least two vegetarian sandwich options and most of their appetizers are even vegan. I'm not a big fan of their vegan pizza but I've seen plenty of folks ordering it, so it is pretty popular. I'm not sure if their luscious rice pudding is vegan since it is made with coconut milk, so you'd have to double check.
For meat dishes I recommend prime steak and their roasted chicken, both with spicy chickpeas, rice and Egyptian salad are one of my favorite dishes when I'm very hungry, I mean it, both dishes are super filling. I've tried their salmon and I wasn't too thrilled and I've heard mixed reviews on the Lamb Shank which I've thought of giving it a try but it's so big that it scares me away!
Regardless of being a vegetarian or an omnivore, you will most likely end up ordering a side of their hummus and the warm pita bread.
5. Â Casa Oaxaca (Adams Morgan)
You know that if there is guacamole and beans in a menu, you will find several veg options to enjoy. The Rellenitos de Platano Macho and the their tacos will keep you coming back to this place. If that isn't enough then the Churros con Cajeta and the flan will do! They have a special Vegan menu available that I couldn't find online, but if I find a link I'll update this post.
Where to start with the non veg dishes, the ones that I've tried are splendid, and Joahna, their general manager, was kind enough to share this Chilaquiles picture with me and now I know what I'll try the next time I visit Casa Oaxaca and of course all the things Mole!
I never forget last year when I was working in the organization for a TEDx in Adams Morgan, how we needed to find a place to celebrate afterwards. At the last minute I got an awesome sponsorship by Google DC (Thanks Corrie!) and we didn't have much time left to find a place for the afterwards party. That's when I approached Chef Alfio Blangiardo of Casa Oaxaca on Facebook and as soon as he saw my message he told me what to do and contacted Joahna, and she worked all the perks with me. I'm very thankful for their quick response, lovely food and amazing customer experience throughout our party.
—
The list ends here and there are still so many places I'm sure are wonderful for vegetarian and omnivore couples, so if you have any that you'd like me to review, let me know in the comments and I'll make sure to add it to my 'Places To Eat' List!
¡a comer!