My closest grocery store isn't a Whole Foods or a Trader Joe's anymore, it's a Mexican Supermercado and I'm going to take advantage to learn as much as possible about this cuisine.
Plantain empanadas are popular around several Latin American countries and I decided to make them now that I found lovely yellow plantains at the mercado.  They have so many quesos and types of beans so I'm very excited to try each one of them one recipe at a time.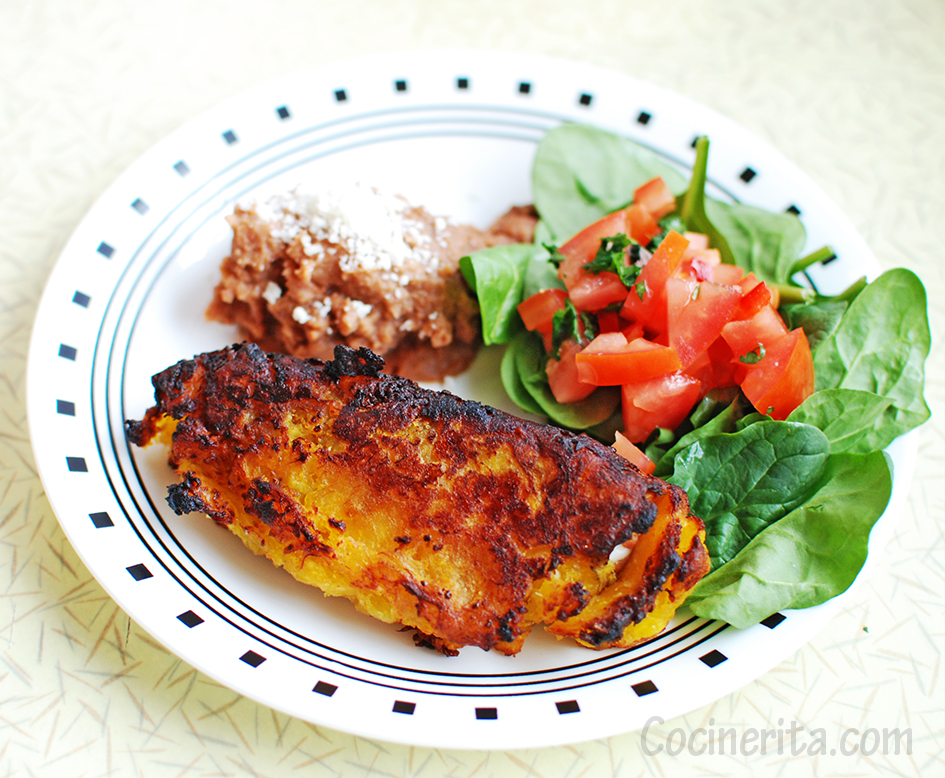 You can also make this recipe in a big Pyrex just as you would do a meat pie or shepherds pie, but I've decided to make it on empanadas this time.
It's important to have a proper ripen plantain for this recipe, if your plantains are green, hard and you really want to cook them today, by all means make this instead –> Patacones (recipe here)
I've seen these empanadas served with crema (sour cream) but I prefer a more refreshing sauce like this garlicky/tomato/relish.  I served these empanadas with a spinach salad to give it some balance since it's such a starchy dish.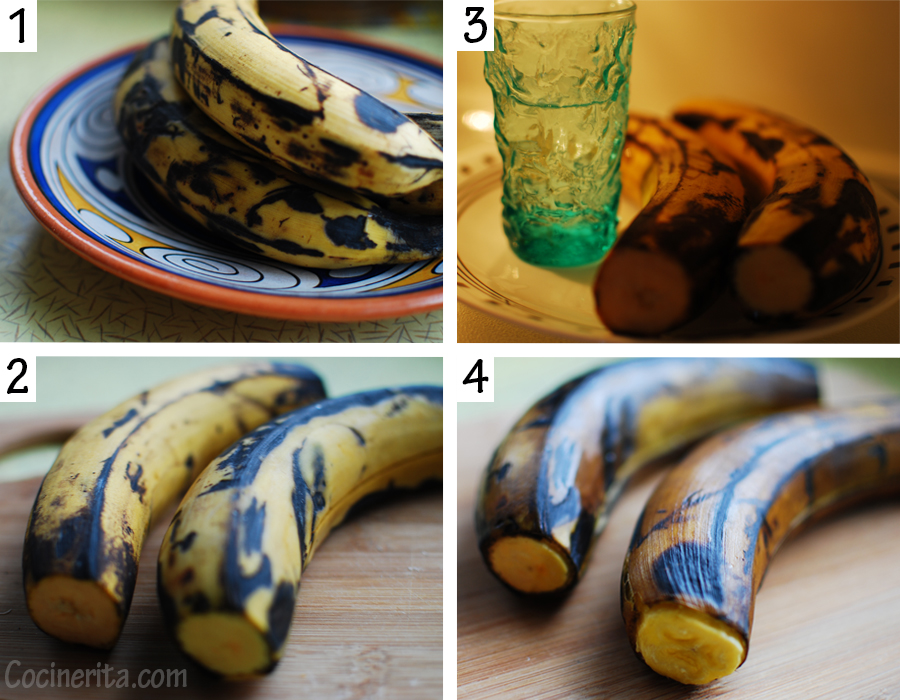 Plantains Empanadas con Queso & Refried Beans – Makes 4 Empanadas
Ingredients
2 plantains, yellow and ripened
1/2 cup Oaxaca cheese
1/2 cup Refried beans, at room temperature
1/2 cup Queso Blanco Molido (queso fresco)
Frying oil (I used coconut oil)
Directions:
1.  Cook the plantains until they are soft enough to break with a fork.
2.  I cooked the plantains inside the microwave (follow the pictures above).
3.  Cut the tips off and slice 1-2mm inside in the middle with a knife (pic above #2).
4.  Once the plantains are really soft, peel the skin off and mash with a fork. (pics bellow)
5.  Add two tablespoons of queso molido to the mashed plantains and a pinch of salt, combine and divide the masa on four portions.
6.  On an oiled parchment paper spread the plantains and make a circle shape, flat it up with your fingers and fill with 1.5 tbs of refried beans and pieces of the Oaxaca cheese and seal it helping yourself with the oiled paper.
7.  Heat up the oil in a pan and fry the empanadas on both sides medium temperature 4-6 minutes.
HOW TO MASH AND COMBINE EMPANADA MASA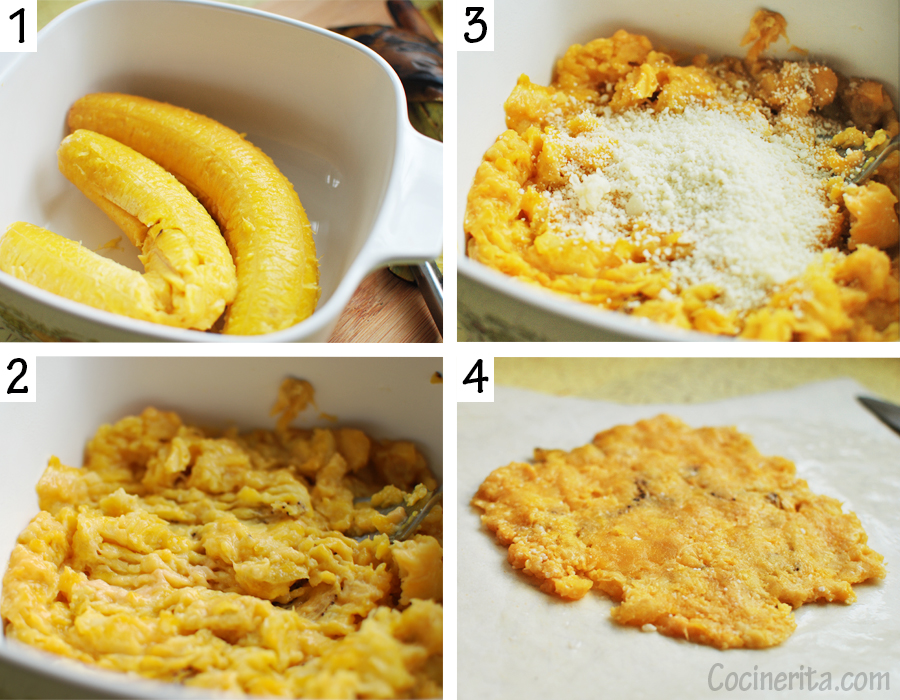 HOW TO FILL EMPANADAS
NOTES:
– You can saute the empanadas or deep fry them, it's up to you.  I modified the shape of my empanadas so that I wouldn't need to deep fry them.
– If you want to be quicker, use the masa and shape in balls, fry and serve with the Oaxaca cheese (melted) and the refried beans on the side. (look at the picture below)